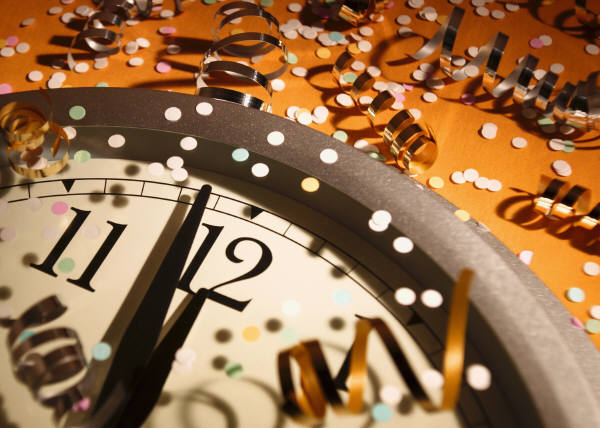 2008 is a year that many of us will want to forget, but in the spirit of "those things that don't kill us make us stronger", I'm gonna take stock in what I've been through this year, and take a look back at the year that was for me personally and professionally.
FEBRUARY: The future of my neighborhood is very important to me, so I was pleased when the Borough President's office invited the SB/PB Civic Association to meet with other community members at the request of the owner of the Golden Gate Motor Inn to discuss what the community would like to see built on the site. This was the first time that a property owner ever made such a request - a pivotal moment in the development of Sheepshead Bay, at least in my mind.
February als
o saw Gotham Sports Media burst onto the internet radio scene with "Live From Mickey Mantle's" , the first weekly internet sports show to broadcast from a live venue. Since then, Gotham Sports Radio's programs have consistently topped the sports programming ranking on BlogTalkRadio, the internet's leading radio platform. "Mantle's" will always hold a special place for me, because I had the privilege of producing the show throughout the spring and summer.
In fact, throughout the spring, I pretty much did nothing BUT rub elbows with the top sports analysts and personalities! It was a whole lot of fun.
JUNE: Before I hit the "Big 3-0", I guess Fate had one more rite of passage for me to go through - the "perp" walk! So, on June 6th, my last day as a twenty-something, I was "detained" by the NYPD. By now, most people know the story, and if you don't,
look it up online
- I'm not going to re-tell the story or respond to those people who either don't believe my account, or don't want to believe it for whatever reason. What I will say is that I think I am a better person for doing what I did and going through what I went through, and I hope the community is better for it as well.
JULY: So if my episode with the NYPD and some people in Manhattan Beach wasn't enough fun for the summer, I then found myself in a war of words with attorneys for
Stephen Jemal,
a developer in the area. Apparently, a blog entry on the SB/PB Civic's site ruffled his feathers a little bit. Add in a little problem with an unidentified "Hacker" and you have the making of even more drama! In the end, the Civic decided to modify what was written in exchange for Mr. Jemal's attendance at one of our meetings to answer some questions - a condition that he still hasn't met.
In this case, I believe Jemal's actions speak louder than any words the Civic ever wrote.
AUGUST: The highlight of my year was the communuty's work on the
Brigham Street Park Project.
We started down a great road in designing a park that is totally community driven, and environmentally friendly. The Project has since expanded into a whole plan for Plumb Beach - so stay tuned!
So many people are committed to turning design into reality, and we will.
SEPTEMBER: The most fun I had all year was at a
Plumb Beach Clean-Up
with my friend and Brigham Park designer Jon Fouskaris. Who knew that digging up a boat hull and floating it a mile or so down a beach could be such a blast!
The SS Fouskaris will live on forever!

OCTOBER: I made a personal career choice to pursue my legal career in earnest and joined a small Manhattan litigation practice. In 2 1/2 months, I've learned more about the law than I have in 2 1/2 years! Without a doubt, this was the best decision I've made all year. I am looking forward to all that this practice brings in 2009 and beyond!
DECEMBER: The final accomplishment of the year for the Civic was
the recovery of the Lundy's Memorial Plaque.
This transfer of ownership was months in the making thanks to Marty Golden's office and the Pappas family.
Also, Gotham Sports Media acquired the online right to "Baseball Digest", the oldest baseball publication in the United States. How amazing is THAT?!? To me, that's like owning a small piece of Americana, and my partners and I recognize that we have a special responsibility to uphold the tradition and legacy of it. Look for us to debut in March of 2009.
So those are some of my highlights, but there were some low moments as well, I've lost friends and family that I miss deeply, and gone through much strife within my family and my work life. But just as I think everyone does around this time of year, I have an eye on where I've been and I am looking forward happily at where I'm going.
Hope springs eternal. Bring on 2009!