I'm taking a break from the VERY busy business of running a City Council campaign to talk about participating this past week at the Kings County Republican Convention. Get ready for a really long posting.
Some of you may have read about the contention between our current GOP Chair, Craig Eaton, and his erstwhile critic, Dr. Arnaldo Ferraro of the Fiorello LaGuardia Republican Club. For the past two years, I've seen this animosity bubble over between Mr. Ferraro's supporters and what has always appeared to me as the entire remaining Republican Committee. Basically, if Craig said that the sky is blue, the opposition said the sky was red.
I don't profess to know anything about the root of this animosity, as I am still relatively new to the Committee. And I won't print rumor and supposition here. You know me by now - I try to deal in fact and first-hand accounts.
I'll leave setting the scene to YourNabe.com
Needless to say, this was a quick, dirty race. Allegations from all sides of proxy tampering, untruths, vicious attacks and all that comes with it were rampant. For my part, I received no campaign mail from either side - only a letter from a leader discussing a personal matter which has since been published online.
***
So let's fast forward to the Convention. As a Vice-Chair of the Law Committee, I was of course a part of the credentialing committee charged with examining proxies turned in by all party members. We examined each and every proxy to make sure that they were originally signed and dated by a County Committee member. After examining the proxies, each entry was logged into a computer spreadsheet that was programmed to not only log in all the names, but to override duplicate proxies so that the latest signed proxy was the only one that counted. If there were questions as to signatures, buff cards from the BOE were available for review. I didn't call any signatures into question, but I did disqualify proxies from both campaigns for being incomplete, or in some cases filled in by persons other than the member.
All of this was overseen not only by our Law Committee chair Ted Alatsas, but representatives of the Ferraro campaign. All were able to examine all proxies, all computer entries - everything.
The process was a model of transparency, in my opinion.
In between counting, I tried to talk to as many people as I could. I spoke a lot with many of the young people there that I had met at Brooklyn YR meetings.
***
So while the votes was being compared to the sign-in list of all the County Committee members present, time had to be filled - we're talking over a thousand proxies and over 100 attendees. So, all of the candidates in attendance were invited to speak.
By invited, I mean "Gene, we need to fill time. You're going to speak. Get ready."
Alrighty then.
The speeches were opened by Sen. Marty Golden. He has a knack for contemporaneous speaking. I always think he's at his best when he's prepared, but allowed to be Marty instead of sticking to a prepared speech. But anyways...
Mike Allegretti,
who is running for Congress against Rep. McMahon, spoke next. I have to say, I really like Mike - he's young, he's energetic, and he's smart. Plus, he's a genuinely nice guy - that comes out a lot when you speak to him one-on-one. Regardless of what happens with my race, I will be helping with his campaign next year. He's someone you should make your business to get to know.
Next up was
Joe Nardiello
, a candidate running for city council against Brad Lander. He spoke well, talking a lot about the issues his campaign was facing. I could tell that he had a lot more to say, but Marty kind of gave him a nudge to wrap things up. Joe gave the kind of speech that you expect to hear on a campaign stop, talking about his opponent.
I was up next. I hadn't planned remarks, so I went for passion instead of your garden-variety issue oriented speech. The crowd needed to be pumped - after all, this was a convention, not an oil painting! So I gave 'em some hell. One time, I was so fired up that i lost my train of thought! After about a minute, I quickly exited the stage. Marty shook my hand, said "good job", and I went to check on how the count was going - my good friends
Bob Capano
and
Marc D'Ottavio
then spoke... I wish I had a chance to hear them. We all later posed for the photo you see below.
***
After another longish delay, the convention officially kicked off. Ted Alatsas was appointed presiding chair for the evening. (A word about Ted - I really have to complement his even-handedness throughout the entire process. He was fair, cordial and worked harder than anyone on this night.)
Right away, there wer
e objections to the proceeding. My friend, Jonathan Judge (President of the YRs) and Fred Martorell, an attorney I am acquainted with who is a leader affiliated the Ferraro campaign, objected to just about everything you can object to - Ted's appointment as presiding chair, the proxy count, the method of the proxy count, rules for the evening. Everything. This fit in with the impression I've had for so long - much of the opposition is contrary for the sake of being contrary. This was their right, but it didn't endear them to the assembly. Every vote called for was in favor of Craig Eaton's supporters - consisting of what I believe was 80% of the people in the room (I believe that the one polled vote was 81 to 24)
The majority was none too pleased.
It should be noted that there was a reported "glitch" in the proxy count where incorrect proxy tallies were initially given. The incomplete count given earlier was replaced with another count that improved the number of proxies in favor of Mr. Ferraro. Obviously, this was not welcomed news to anyone. This news would cast somewhat of a pall on the evening - the losing side could cry "foul" based on an unfortunate technological aberration. But I once again applaud the transparency of it all.
***
When it finally came to getting down to it, emotions were running a little high. Ferraro supporters saw the writing on the wall as the time came to announce the slates for nomination to the Executive Committee.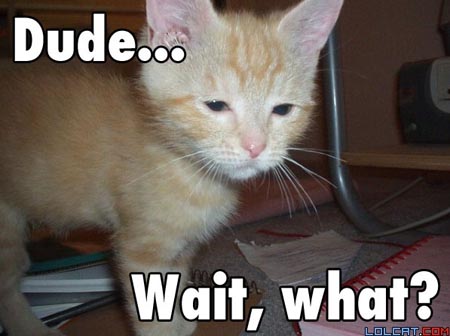 The so-called "Eaton slate" was announced, of which I was included as part of the Law committee.
The so-called "Ferraro slate" was announced, of which I was included as part of the Law committee.
Wait... what?
Apparently, I hadn't mistakenly heard my name twice - it actually was said. I had been nominated by both sides to keep my position. Does that make me the most popular Republican in Brooklyn? Move over, Marty!
Anyways, once announced, each nominee for chair was given 5 minutes to speak. Instead of hearing from Mr. Ferraro, Fred Martorell rose to "introduce" him.
That introduction took 6 minutes.
Ted Alatsas then allowed Mr. Ferraro an additional minute to speak, and he did. Craig Eaton then followed and was allotted equal time.
A committee member called for others to abstain in the vote, which drew applause. Frankly, I can't stand fence-sitters. Leaders lead.
In the end, the votes cast for Craig Eaton was overwhelming, in my opinion. I was one of them.
Craig gave a victory speech, extending an olive branch to all to work with him in the coming year to keep the Party growing.
The convention then came to a close.
***
I think I've tried to make this a balanced recollection of events. I didn't go into the substance of speeches all that much because I didn't want to mis-characterize what was said. If I recalled something incorrectly, the hounds would be released!
So let me unload some (more) opinion right now.
I have had few dealings with the principals of the Ferraro campaign, but I will say that all were cordial towards me. I did see passionate arguments between sides, many of which will probably result in bad feelings, and that's unfortunate.
As far as winners and losers go, I would say that if I was the "most popular" Republican (I am So going to try to get as much mileage out of that notion as possible - damn my ego!), Jonathan Judge was among the least popular. I like Jonathan - I credit him with making me a bit more of an idealist than I was months ago. But, I think he took ideals past their point of reality. You can't drag a horse to water and force them to drink even if you shove their head into the stream, and that's what Jonathan was trying to do.
As I said, leaders lead, but leaders also listen to those around them. He didn't win many friends, and he probably lost supporters from the senior members of the Committee. I hope the YRs don't suffer as a result, as the reputation of younger Republicans was hurt, according to conversations I had post-convention.
***
There are lots of critics saying that the party isn't growing. Well, I'm living proof of that growth - I'm a young Republican that got involved a little over two years ago. I was not only welcomed aboard, but given a leadership role. When I expressed interest in campaigning for City Council, I was welcomed with open arms. I have received both moral and financial support from members and the party itself. Craig himself has shown up to every event I've had - even the sparsely attended ones.
I have heard the arguments for "change", and I fervently disagree. Craig has been in control for one term. Two years. He immediately came into office during the whole Vito Fossella drama, and as a neophyte chair, had little influence over candidate selection - especially with SI controlling 70% of the district. But to his credit, Craig called a special meeting of the KCRP where we interviewed candidates on our own, and made recommendations. Blaming him for the hand dealt by SI is laughable to those who know.
He then had to deal with organizing the party in the context of a national campaign. He was part of organizing support for Rudy, busing Republicans to primary battlegrounds and organizing volunteers. When Rudy's campaign flopped, he was the first to come out to support John McCain - the first of many "firsts" to come that brought greater visibility to the party.
This year, he showed leadership in filling the line for Mayor, making decisions that benefited the party as a whole financially and publicly. The fact that Brooklyn came out for Mayor Bloomberg first gave our party a solid financial base, but was a coup in press coverage. Word was now out that Brooklyn's party was rising. The "Draft Rudy" public campaign was another way for Republicans to break news. And he has since joined other "Draft Rudy" efforts, even traveling upstate to garner support for the initiative.
Finally, Craig had the foresight to become one of (if not, the) first chairs to openly support Ed Cox for State Chair. With his victory, Brooklyn should benefit from Mr. Cox's experience and financial acumen.
These successes far outweigh any perceived shortcomings.
Recently, Craig has taken a lot of cheap shots - name-calling, insults, allegations - all from anonymous shadows on a less-than-credible website. I hope the people that I think are behind the website are really not associated with it. These potshots are unwarranted and despicable not only for their content, but for their cowardice. But even more so to me because having gotten to know Craig and having seen all the effort he's put forth, he surely doesn't deserve it.
They're also an slap in the face for people like me who are out there fighting the fight for the party - these keyboard jockeys talk big, but don't act. So to all of them, I repeat my mantra - pound pavement, not keyboards.
You've been invited by Craig Eaton to get involved. Instead of punking out and deriding the invitation as disingenuous, take him up on it. Judge him first-hand on his actions towards you. That's what I did - and look where I am. The "change" that you so desperately crave can also come from within.
I invite you as well - my election is weeks away. I'm going to need Election Day volunteers on every corner of the district. Help get the word out about the party. Pick any candidate you want. Get involved. Get in the trenches. Get out the vote.